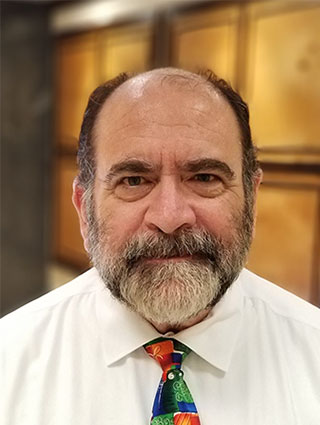 About Attorney Joseph R. Fields, Jr., Esq.
Title: Owner of Fields Legal, Practicing Personal Injury Attorney, and Family Law Attorney
Joseph R. Fields, Jr., Esq. is an AV‐rated attorney practicing law and fighting for the rights of clients in matters involving personal injury, wrongful death, family law, and disability discrimination.
Mr. Fields graduated from the University of Central Florida in 1983 with a Bachelor of Arts degree in Allied Legal Studies. In 1986, he graduated from Stetson University College of Law.
Mr. Fields was admitted to the Florida Bar and Federal Bar in 1987. He was admitted to the 11th Circuit Court of Appeals Bar in 1988 and the United States Supreme Court Bar in 1993.
Mr. Fields has a distinguished reputation in the community for tenaciously and aggressively representing the injured and disabled, as well as individuals in family law disputes.
Mr. Fields has served on several boards and committees over the years including the Florida Bar Family Law Committee, Military Affairs Committee, Special Needs of Children Committee, and Client Relations Committee. He has been on the Board of Directors of several local nonprofit organizations: SunFest, Palm Beach County Human Rights Council, Coalition for Independent Living Options, and Opera Fusion. He has also been on the Board of Directors of the Palm Beach Sailing Club and is a three‐time past Commodore of this organization.
Mr. Fields has been a long time resident of Palm Beach County for more than 30 years. In his spare time he enjoys sailing, traveling, and motorcycle touring.
Mr. Fields was called upon by the United States Congress to provide testimony regarding the Americans with Disabilities Act. He traveled to Washington DC and testified before Congress on May 18, 2000 on the subject of amending the Americans with Disabilities Act. He is the co‐author of the City of West Palm Beach's all‐encompassing anti‐discrimination ordinance. This ordinance was one of the first antidiscrimination ordinances that successfully fought off repeal efforts.
Jurisdictions admitted to practice
Professional Affiliations