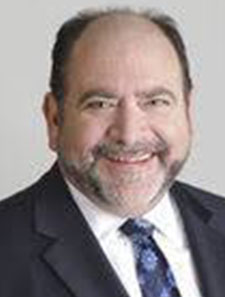 Joseph R. Fields, Jr., Esq.
Founder, Personal Injury Attorney
Practicing attorney of Fields Legal, Joseph R. Fields, Jr., Esq., has over 30+ years of expertise as a South Florida attorney. He currently focuses mainly on Personal Injury Law.
About Founding Attorney Joseph R. Fields, Jr., Esq.
For more than 30+ years, the law firm of Fields Legal has devoted itself to helping people and families who have been seriously harmed by the negligence of others. We deeply appreciate the trust and confidence that our clients have shown us over the decades, and we are grateful for the opportunities that we have been privileged to help those in need when tragedy strikes. Hearing from our clients inspires our attorneys and staff. Read the words below and you will see why our work is so important to us. However, please keep in mind that past results can be no guarantee of future results.

PERSONAL INJURY LAW
Personal injury law encompasses any intentional or accidental act which causes harm or damages to a person. The damages that are recoverable include past and future lost wages, medical bills and pain and suffering.

ADA
The Americans with Disabilities Act (ADA) was created by Congress in 1990. The purpose of these laws was to guarantee to persons with disabilities the right to be treated the same as a person without a disability.

Family Law
Divorce: is the marriage irretrievably broken? Only you or a judge can decide. Florida is a no-fault divorce state, which means that if you want one, you will get one!
Have Questions? Schedule a FREE Consultation.
Our Office Address
1233 No Address
West Palm Beach, FL 12345-8899
Call Us for Assistance
123.456.7898
Monday-Friday
00:00 am - 00:00 pm
561-832-5655
help@jfieldslegal.com
560 Village Blvd., Suite 270
West Palm Beach
FL
33409-1963
9:00 AM - 5:00 PM
Monday – Friday
Please complete the form below to submit a question and one of our highly knowledgeable and dedicated professionals will respond in one to two business days.
What People Say About Our Firm
"Our son was killed when he was rear-ended by a speeding teenager. The car was loaned to the teenager's mother by a car dealership. The mother was considering purchasing the car at the time. Mr. Fields discovered that the dealership had forged and backdated ownership documents to make it look like the mother had actually purchased the car the morning of the crash. Mr. Fields successfully pursued the dealership for forgery and fraud and was able to obtain a $1,900,000 resolution for us."
"Our daughter was severely hurt when a church-owned van ran her over. The church claimed it had no insurance or money. Mr. Fields took on the case and went to trial. He successfully obtained a verdict but the church continued to claim that it had no money. Mr. Fields discovered that the church was trying to sell its property to a developer and he stopped the sale unless we would be paid. When Mr. Fields was finished, we recovered all of our verdict plus interest and attorney's fees. Our daughter got the medical treatment she needed and is now in college!"